Catering & AV Services
Effortlessly streamline the ordering process for catering services and AV
Integrated booking of catering and vended services
With Rendezvous Workspace catering scheduling software, users can efficiently select and secure all the vended services they need for their meeting – including catering, AV and video conferencing – as part of the process of booking a room.
Our powerful notifications engine keeps all service delivery staff informed of bookings, cancellations and amendments through automated, customisable emails. And for added ease of use, the Service Tracker module sorts tasks by location, floor and service and can be accessed via tablet by delivery staff on the move.
Request demo
Complete the form today to secure your opportunity to arrange a short demonstration of the benefits of our meeting room booking software
Rendezvous Catering and AV Booking Software Delivers:
Easy Booking
Vended services can be booked and requested in a single process
Inventory Management
Monitor and manage limited items such as projectors
Smooth Transitions
Set up and break down times can be automatically added
Benefits of booking catering and vended services via Rendezvous Workspace
Vended services can be an important part of making sure your meeting guests enjoy a great meeting room experience. For instance, coffee and tea delivered at the right time can provide a welcome break and fresh impetus for discussions
With Rendezvous meeting room catering and AV services software, manual admin is taken away and your meeting guests will get the facilities they need, when they need them
No more waiting for AV services to be set up, for instance – the meeting can simply go ahead
Most organisations have a limited amount of equipment such as projectors available, and Rendezvous meeting room catering and AV services software keeps a perfect inventory at all time, so no meeting guests will ever find their requested equipment is not available
What's more, all of this can be prepared by your meeting organiser in a single transaction online, with the right room selected and booked, availability checked, and catering and extra equipment lined up all in a single process.
Download Brochure
Take this opportunity to download your copy of the Rendezvous Workspace brochure. Discover more about how it will streamline your room and resource booking operation
"The ease of use, audit trail facility, avoidance of repetitive communications and automated emails are going to save us between one and two day's work a week. This is a cost saving of up to £15,000 per year, so payback is fast!"
Liljana Howe
, Business Analyst, Water Babies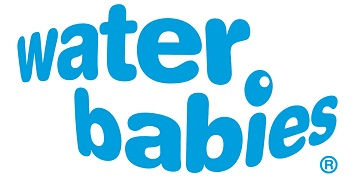 "We were looking for a system that would simply book our meeting rooms and manage sandwich orders and directors' lunches but on seeing a demo of Rendezvous, we realised that it could handle much more than that. It could also handle visitor management, which is a very big issue for us. We have so many visitors but now it's easy."
Jacqui Wade
, Facilities Coordinator, Fujitsu
"Once Rendezvous was installed, it was surprisingly easy to use – especially for a mature non-techie like me. We've cut phone calls by a third, which means much more time for quality service for staff and visiting clients."
Caroline Kennedy
, Reception Manager, Gowling WLG