Conference Room Booking | The Best Video Conferencing Software
NFS helps organisations book video conferences all over the world
Conference Room Booking | One-Stop Meeting Solution
Many companies have invested in video conferencing, thanks to the benefits of bringing together staff from multiple locations and countries without incurring travel costs. However, staff may be reluctant to use it because it can be complex to book multiple rooms and manage attendees across multi-locations and time zones.
Rendezvous Workspace conference room booking software seamlessly integrates with standard video conference and telepresence management modules to reduce the booking process to an effortless few clicks.
We have deployed our conference room booking software for a number of clients – read our case study about a large global utility to see how they benefited.
Request demo
Complete the form today to secure your opportunity to arrange a short demonstration of the benefits of our meeting room booking software
Rendezvous Meeting Room Video Conferencing Software Delivers:
tight INTEGRATION
Between room scheduling and the VC platform
Time Zone Awareness
Manage across time zones and working hour restrictions
Automation
Notify any changes automatically by email
enhanced VISITOR MANAGEMENT
Registration across time zones and locations
coordinated RESOURCE SCHEDULING
Organise services such as catering across multi locations
full COST CAPTURE
Manage costs and charge-back across multi locations
Benefits of Rendezvous Meeting Room Video Conferencing Software:
Our easy-to-view video conference room booking software desktop has the tools for true multi-location video conference scheduling, based on Microsoft Outlook and Notes. Outlook Wizards guides you through a simple booking experience.
All elements of the scheduling process for a remote meeting are brought into a single event using video conference room booking software
Rendezvous Workspace conference centre software incorporates critical components such as Agenda Management to provide an efficient scheduling and live meetings interchange.
Our conference room booking software offers full integration with Cisco and other leading solutions such as Teams and Zoom.
Download Brochure
Take this opportunity to download your copy of the Rendezvous Workspace brochure. Discover more about how it will streamline your room and resource booking operation
"The ease of use, audit trail facility, avoidance of repetitive communications and automated emails are going to save us between one and two day's work a week. This is a cost saving of up to £15,000 per year, so payback is fast!"
Liljana Howe
, Business Analyst, Water Babies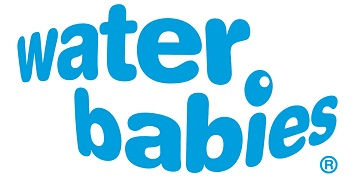 "We were looking for a system that would simply book our meeting rooms and manage sandwich orders and directors' lunches but on seeing a demo of Rendezvous, we realised that it could handle much more than that. It could also handle visitor management, which is a very big issue for us. We have so many visitors but now it's easy."
Jacqui Wade
, Facilities Coordinator, Fujitsu
"Once Rendezvous was installed, it was surprisingly easy to use – especially for a mature non-techie like me. We've cut phone calls by a third, which means much more time for quality service for staff and visiting clients."
Caroline Kennedy
, Reception Manager, Gowling WLG