Hot Desk Booking Software | Work Life Balance
Hot desk booking system enables agile working and a perfect work life balance
Hot Desk Booking Software-A Revolutionary Tool For Efficient Work-Life
Many organisations have developed agile working and technology policies that encourage their staff to work where they can be most effective and to promote work/ life balance.
As an enabler of this, NFS have developed an end to end hot desk booking system for desk booking from checking availability to booking a desk and check in/out. The hot desk booking system can now be accessed from our QuickBook mobile solution for true flexibility. In addition, we also provide sensor technology that integrates with the hot desk booking software and measures desk usage – it's a total solution.
We have implemented our hot desking software for many clients, including a large NHS trust. Find out more about the benefits of desk booking solutions in our white paper: The Hidden Costs of Wasted Space.
Request demo
Complete the form today to secure your opportunity to arrange a short demonstration of the benefits of our meeting room booking software
Rendezvous hot desking software delivers:
Time savings
No wasted time searching for a place to work – use the hot desking software app before you arrive
Better collaboration
The desk booking system means teams can choose the best location to work together
Flexibility
The hot desk booking software automatically frees up unused desk space according to your own business rules
Better decision making
Sensor technology integrates with hot desking software so FMs can make informed space decisions
The benefits of Rendezvous hot desk booking software
Our hot desking software seamless integration with Outlook saves times as you can book a hot desk straight from Outlook without having to interrupt your workflow while automatically updating your calendar.
Mobile desk booking through our QuickBook solution ensures that you are more productive as no time is wasted scrambling for a workspace – book ahead of time with the hot desk booking app
Works across many platforms – the solution supports whichever device you choose to use whether an iOS or Android device or a Windows PC
Lower operating costs by enabling you to measure and thus optimise your desk utilisation. Our desk booking systems also reduce" no shows" which are a significant real estate cost
Integration with industry-leading utilisation sensors to enable effective space management
Ease of use – as well as mobile devices, the solution supports self-service kiosks and room panels, such as Qubi, to enable fast booking of desk on the fly.
Download Brochure
Take this opportunity to download your copy of the Rendezvous Workspace brochure. Discover more about how it will streamline your room and resource booking operation
"The ease of use, audit trail facility, avoidance of repetitive communications and automated emails are going to save us between one and two day's work a week. This is a cost saving of up to £15,000 per year, so payback is fast!"
Liljana Howe
, Business Analyst, Water Babies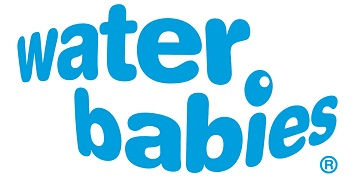 "We were looking for a system that would simply book our meeting rooms and manage sandwich orders and directors' lunches but on seeing a demo of Rendezvous, we realised that it could handle much more than that. It could also handle visitor management, which is a very big issue for us. We have so many visitors but now it's easy."
Jacqui Wade
, Facilities Coordinator, Fujitsu
"Once Rendezvous was installed, it was surprisingly easy to use – especially for a mature non-techie like me. We've cut phone calls by a third, which means much more time for quality service for staff and visiting clients."
Caroline Kennedy
, Reception Manager, Gowling WLG
FAQ
Yes, by using a workspace management system such as Rendezvous – you can locate and book the desk or meeting room you require via an app on your phone, checking in with a QR code.
Workspace scheduling technology is best for agile workers – you can locate and book the desk or meeting room you require via an app on your phone, checking in with a QR code.
With workspace scheduling technology such as Rendezvous by NFS they can locate and book the desk or meeting room they require via an app on their phone, checking in with a QR code once they arrive in the office.
Agile workers can use workspace scheduling technology such as Rendezvous by NFS to locate and book the desk they need via an app on their phone. Unclaimed desks are automatically released back into availability.
Workspace booking technology such as Rendezvous Workspace by NFS provides booking capabilities via an app, and provides useful reports into actual workspace and desk utilisation.