Management Reporting
Drive space utilisation decisions with accurate real time management reporting
The Rendezvous Management Reporting Suite
With real estate typically the second largest cost to any business, you cannot afford to base decisions on assumptions or guess work. Rendezvous Workspace meeting room management software incorporates Microsoft Reporting Services and delivers the most comprehensive set of reports available. In addition, our sensor technology provides a wealth of accurate usage data so you can make informed decisions.
As the reports are powerful and easy to generate, the task of analysing room utilisation, resource usage and other key metrics is made simple.
Request demo
Complete the form today to secure your opportunity to arrange a short demonstration of the benefits of our meeting room booking software
The Rendezvous Management Reporting Suite Delivers:
An Intuitive DASHBOARD
Get an instant graphical view of data
improved ANALYSIS
Make informed decisions supported by data
EASY EXPORT of DATA
In one click to Microsoft Excel
AUTOMATION
Generate and email frequently needed reports automatically
better CONTROL
See your business end to end
STREAMLINED processes
Use data to drive efficiencies and productivity
Benefits of using Rendezvous' reporting suite
Real estate is a constantly-escalating cost for many businesses – and it never makes good sense to have workspace standing empty
As a result, many successful organisations are repurposing their workspace to be more appropriate to an agile workforce that needs more places to collaborate, with both formal and informal meeting areas to encourage the sharing of ideas
But that can make planning the utilisation of your workspace more tricky – which is where Rendezvous management reporting software comes in
Because the business management reporting software captures data from all of your organisation's meeting rooms and workspaces, the service reporting software creates comprehensive reports that give you a clear end-to-end view of how your organisation is using its space
That means you are able to make quick yet well-informed decisions, supported by statistics, to plan your workspace as it continues to develop
It all adds up to efficiency and a great working environment where staff have all the facilities they need to do their job well, boosting productivity and enhancing job satisfaction and staff retention.
Download Brochure
Take this opportunity to download your copy of the Rendezvous Workspace brochure. Discover more about how it will streamline your room and resource booking operation
"The ease of use, audit trail facility, avoidance of repetitive communications and automated emails are going to save us between one and two day's work a week. This is a cost saving of up to £15,000 per year, so payback is fast!"
Liljana Howe
, Business Analyst, Water Babies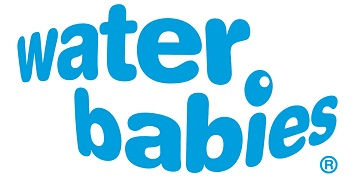 "We were looking for a system that would simply book our meeting rooms and manage sandwich orders and directors' lunches but on seeing a demo of Rendezvous, we realised that it could handle much more than that. It could also handle visitor management, which is a very big issue for us. We have so many visitors but now it's easy."
Jacqui Wade
, Facilities Coordinator, Fujitsu
"Once Rendezvous was installed, it was surprisingly easy to use – especially for a mature non-techie like me. We've cut phone calls by a third, which means much more time for quality service for staff and visiting clients."
Caroline Kennedy
, Reception Manager, Gowling WLG