Meeting room sensor technology
Measure actual utilisation accurately using meeting room sensor technology
Workspace meeting room sensor technology
Rendezvous's revolutionary meeting room occupancy sensor technology uses advanced meeting room occupancy sensors and wi-fi to monitor how each desk, booth, seat and room in your office is being used.
Meeting room sensor technology is the perfect partner for our Rendezvous room scheduling software.
With real estate being such a major cost – it is reassuring that you can now see just how well – or not – your space is being used and make future purchasing, reconfiguration or downsizing plans accordingly.
Request demo
Complete the form today to secure your opportunity to arrange a short demonstration of the benefits of our meeting room booking software
Rendezvous sensor technology delivers:
Value
Discover which workspaces are being best used
Convenience
Help your agile workforce easily find the best space to work
Business Intelligence
Capture detailed information on utilisation patterns
Efficient Meetings
Always know when meeting rooms are occupied or available
Better Planning
Make informed decisions supported by data
Automation
Automatically make space available for re-booking
Benefits of using Rendezvous meeting room occupancy sensor
As today's workforce grows ever more mobile and real estate costs continue to grow, it's crucial for your organisation to make the most of its available space.
Meeting spaces now can be flexible areas as well as formal meeting rooms, and activity based working may mean your staff have to find the right kind of space where they can work and collaborate effectively.
Rendezvous meeting room occupancy sensors are an invaluable aid in making sure your valuable space is being used effectively – and they are also of great benefit to your staff.
Workplace surveys have shown that staff who have to wander round the building looking for a suitable desk with the right facilities feel the workspace is damaging their productivity, and they are also less likely to feel satisfied in their jobs.
Rendezvous meeting room sensors show in real time which areas of your building are being best used, and which are available for booking.
Thanks to the meeting room occupancy sensor, the information is clearly displayed in central locations in real time, so people can easily identify the space they need.
In addition, the information collected by Rendezvous meeting room sensors can help you plan your future space use, supported by clear data.
Download Brochure
Take this opportunity to download your copy of the Rendezvous Workspace brochure. Discover more about how it will streamline your room and resource booking operation
"The ease of use, audit trail facility, avoidance of repetitive communications and automated emails are going to save us between one and two day's work a week. This is a cost saving of up to £15,000 per year, so payback is fast!"
Liljana Howe
, Business Analyst, Water Babies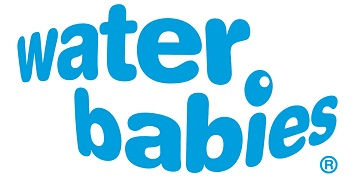 "We were looking for a system that would simply book our meeting rooms and manage sandwich orders and directors' lunches but on seeing a demo of Rendezvous, we realised that it could handle much more than that. It could also handle visitor management, which is a very big issue for us. We have so many visitors but now it's easy."
Jacqui Wade
, Facilities Coordinator, Fujitsu
"Once Rendezvous was installed, it was surprisingly easy to use – especially for a mature non-techie like me. We've cut phone calls by a third, which means much more time for quality service for staff and visiting clients."
Caroline Kennedy
, Reception Manager, Gowling WLG