Rendezvous Workspace Room Booking Software
Rendezvous Workspace meeting room booking software is the browser-based room and resource scheduling solution that helps your organisation manage meeting rooms, desks, car parking and vended services including catering, AV, IT and video conferencing more efficiently.
Built on the latest Microsoft development framework, Rendezvous Workspace resource and room booking software delivers a feature-rich and simple-to-use experience, providing the reliability you need.
Rendezvous meeting room booking software also integrates seamlessly with leading room panel and signage solutions such as AMX by Harman, ONELAN and Crestron as well systems that manage security, financials and video conferencing.
Request demo
Complete the form today to secure your opportunity to arrange a short demonstration of the benefits of our meeting room booking software
Rendezvous Room Booking Software Delivers:
Efficiency
Better room and desk utilisation for greater productivity
Integration
With Outlook and Exchange for seamless operations
Streamlined Booking
Streamlined and efficient booking of rooms, desks and other spaces
VC Scheduling
Integrated meeting rooms and videoconferencing – across time zones
Time Savings
Create a great experience for meeting attendees
Better Decisions
Comprehensive reporting provides useful data
The Benefits of Rendezvous Resource and Room Booking Software
Appropriate space can be found and booked quickly and easily
Business rules can be easily applied to maintain and support the company's specific booking policy
The notifications engine delivers automated and tailored messages to the appropriate people
Set up and clean down times can be automatically applied
Additional vended services such as catering, AV and VC can be secured throughout the room booking process
The calendar view features drag and drop functionality to extend bookings or to select an alternative room
Multiple rooms across multiple locations and countries can be secured in one booking using the time zone aware calendar view
Download Brochure
Take this opportunity to download your copy of the Rendezvous Workspace brochure. Discover more about how it will streamline your room and resource booking operation
"The ease of use, audit trail facility, avoidance of repetitive communications and automated emails are going to save us between one and two day's work a week. This is a cost saving of up to £15,000 per year, so payback is fast!"
Liljana Howe
, Business Analyst, Water Babies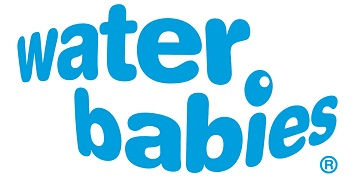 "We were looking for a system that would simply book our meeting rooms and manage sandwich orders and directors' lunches but on seeing a demo of Rendezvous, we realised that it could handle much more than that. It could also handle visitor management, which is a very big issue for us. We have so many visitors but now it's easy."
Jacqui Wade
, Facilities Coordinator, Fujitsu
"Once Rendezvous was installed, it was surprisingly easy to use – especially for a mature non-techie like me. We've cut phone calls by a third, which means much more time for quality service for staff and visiting clients."
Caroline Kennedy
, Reception Manager, Gowling WLG