Integrated Visitor Management
The Rendezvous visitor management software module is the secure way to track and manage your visitors and delegates – and to make sure they have a great visitor experience.
The integrated visitor management module provides security and reception staff with information about all visitors and meeting attendees before they arrive at reception, so they can be greeted personally and directed to the right place. The information can only by accessed by authorised users, with all visitors categorised as internal, external or suppliers.
Request demo
Complete the form today to secure your opportunity to arrange a short demonstration of the benefits of our meeting room booking software
Rendezvous' Integrated Visitor Management Module Delivers:
Visitor Reporting
Full visibility on visitor whereabouts
Searching
Search for visitors by visitor, host name and date
Badge Printing
Print visitor badges easily
Marketing
Store visitor details for targeted email campaigns
Notification
Send invitations and automatically notify meeting changes
Visitor Satisfaction
Create a great experience that encourages repeat business
Benefits of using Rendezvous' integrated visitor management module
Make the most of the opportunity to create the right impression with all visitors
Ability to report on and analyse visitor numbers, improve building management and health and safety compliance
The visitor management system enjoys seamless integration with QR codes and RFID for efficient checking in and out of guests
Capture valuable data on all visitors for improved relationship management and on-going communications.
Download Brochure
Take this opportunity to download your copy of the Rendezvous Workspace brochure. Discover more about how it will streamline your room and resource booking operation
"The ease of use, audit trail facility, avoidance of repetitive communications and automated emails are going to save us between one and two day's work a week. This is a cost saving of up to £15,000 per year, so payback is fast!"
Liljana Howe
, Business Analyst, Water Babies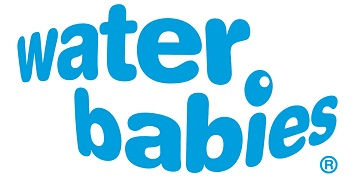 "We were looking for a system that would simply book our meeting rooms and manage sandwich orders and directors' lunches but on seeing a demo of Rendezvous, we realised that it could handle much more than that. It could also handle visitor management, which is a very big issue for us. We have so many visitors but now it's easy."
Jacqui Wade
, Facilities Coordinator, Fujitsu
"Once Rendezvous was installed, it was surprisingly easy to use – especially for a mature non-techie like me. We've cut phone calls by a third, which means much more time for quality service for staff and visiting clients."
Caroline Kennedy
, Reception Manager, Gowling WLG