Wayfinding, Digital Signage and Room Panels
Guiding meeting attendees and visitors to the right place is crucial, and Rendezvous offers the maximum choice of hardware and meeting room digital signage solutions to improve wayfinding. We work with all the major providers of meeting room signage.
Request demo
Complete the form today to secure your opportunity to arrange a short demonstration of the benefits of our meeting room booking software
The main meeting room panels and digital signage choices available include:
Creston
Leading solution for automation and control
Amx By Harman
Quality and flexibility with a complete solution
iPad Based
Low-cost with a familiar interface
Qubi
Room and desk check in/out
Reserva
Style with a plug and play simplicity
Customised
Each room, floor or building can have its own identity
Benefits of each meeting room screens and digital signage choice:
CRESTRON – intelligent meeting room solutions
Offering the leading conference room digital signage solution for companies looking to automate and control their environment. As part of a seamless integration with Rendezvous we offer the ability to:
Book rooms, desks and all vended services such as catering, audio visual, IT and VC
Provide check in / check out and the minimisation of no shows
Improve connectivity and the meeting experience
Extend the meeting from within the meeting room itself
Link room equipment and HVAC to room occupancy
IPAD BASED – FOR A LOW COST AND A FAMILIAR INTERFACE
iPad:
Red and green colour coding makes available rooms easy to spot
Calendar view displays meetings for the day
Simple features to start, stop or extend the current meeting
Clear view of meetings in progress
Quick book for urgent meetings
Book future meetings in the same room
Email alert to report service issues.
RESERVA – next generation room management
Reserva:
Display real time meeting schedule from NFS Workspace
Maximise workspace utilisation by releasing meeting rooms when attendees don't turn up
Book meetings in an instant from the touchscreen
Use meeting room signs to display corporate communications as part of a digital signage network
Mounting options for solid surfaces, glass wall and recess fitting
Quick and easy to setup and manage
AMX by harman– QUALITY AND FLEXIBILITY, AROUND A COMPLETE SOLUTION
AMX:
Industry leading AV and control
A range of panel options and in-room controls are available
Meeting information displayed on the panels:
Meeting room name/number
Meeting host
Meeting title
Meeting start time (Including set-up time)
Meeting end time (including break-down time)
Private and confidential meetings are blocked
QUBI FOR COST EFFECTIVE ROOM AND DESK CHECK IN/OUT
Qubi:
Simple and cost-effective solution
Displays room and desk free/busy status,
Tracks usage of space using a card based RFID solution for check in and out
CUSTOMISED DIGITAL SIGNAGE -tailored for you
Rendezvous Workspace integrates with a range of electronic signage hardware offerings for room and desk booking including iPad, Windows, Android, kiosk and reception signage.
Each room, floor or building can have its own identity or a single corporate brand can be rolled out across the organisation.
Download Brochure
Take this opportunity to download your copy of the Rendezvous Workspace brochure. Discover more about how it will streamline your room and resource booking operation
"The ease of use, audit trail facility, avoidance of repetitive communications and automated emails are going to save us between one and two day's work a week. This is a cost saving of up to £15,000 per year, so payback is fast!"
Liljana Howe
, Business Analyst, Water Babies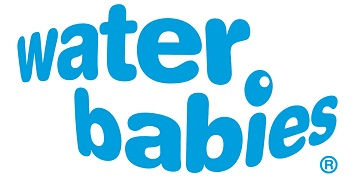 "We were looking for a system that would simply book our meeting rooms and manage sandwich orders and directors' lunches but on seeing a demo of Rendezvous, we realised that it could handle much more than that. It could also handle visitor management, which is a very big issue for us. We have so many visitors but now it's easy."
Jacqui Wade
, Facilities Coordinator, Fujitsu
"Once Rendezvous was installed, it was surprisingly easy to use – especially for a mature non-techie like me. We've cut phone calls by a third, which means much more time for quality service for staff and visiting clients."
Caroline Kennedy
, Reception Manager, Gowling WLG